Z:Axis Audio
British made Cabling and High End Audio Support Systems and the New 'Symetrica' balanced Power Supply.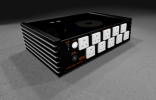 UK Distributor
for
Concert Fidelity Inc
Japan &
Aidas Audio Phono Cartridges
UK supplier
for:
Z:Axis Audio; Concert Fidelity
Personal System:
Mains -
Symetrica by Z:Axis Audio - A game changer!
CD Transport -
Ayon CD-T2
DAC -
Ayon Stratos Refrence
TT - Sony TTS 8000 /SAEC WE 506/30 / Aidas MC Cartridges
Phonostage -
RCM Audio Theriaa & Sensor2
Pre -
Concert Fidelity 080LSX2 & CLS050
Hybrid valve/SS ultra short signal path technology.
Power -
Concert Fidelity ZL-200 Mono's.
Loudspeakers -
Franco Serblin Ktema.
Support System -
Z:Axis Audio Grand Mirage 98.8
Cabling - All our own;
Z:Axis B52 Reference, Infinity Reference Digital, Livewire Loudspeaker & Xer0 Power Cabling.
Demonstration sessions welcome by appointment.